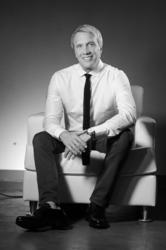 Grapevine, TX (PRWEB) April 26, 2013
This weekend, Pastor Ed Young and Fellowship Church will host an annual dog-friendly, community-wide event during each of the churchs weekend services. Pet owners are encouraged to bring their canine companions to a church with them to take part in pet-friendly activities, ranging from grooming and training to games for families and children.
During each service, pet owners and their dogs can sit side-by-side to experience great live music, an inspirational message from Pastor Young, enjoy a wide variety of activities and games, and even have an opportunity to adopt a new pet. Pet adoption organizations and agencies will be on location at all seven of Fellowship Churchs campuses (throughout DFW, Miami, and Columbia) for attendees to have an opportunity to take home a new family member.
Pastor Ed says of the event, At Fellowship Church, we love dogs! And we know there is a special bond between people and their pets. My wife and I have several dogs of our own. We love animals. We are excited about partnering with people and who share God's standard and respect for animals. And were excited to invite the entire community to bring their dogs to church this weekend!
Dog Days is free and open to the public. For event locations, times and directions, visit the Fellowship Church website.
ABOUT:
Ed Young is the founding pastor of Fellowship Church in Dallas, Texas. He has written more than a dozen books, including his latest release, the New York Times best seller, Sexperiment: 7 Days to Lasting Intimacy with Your Spouse. The book, written alongside wife, Lisa, has garnered a great deal of attention for its unconventional take on the importance of sex within a marriage. The new book includes practical tips for Christian married couples seeking to develop a regular, creative, and passionate intimate life.
To learn more about Ed Young and his ministries, visit EdYoung.com.
PRESS CONTACTS:
Contact: Andy Boyd

Company: Fellowship Church

Phone: 972-471-6601

Email: andy.boyd(at)fellowshipchurch(dot)com
Contact: Casey McCann

Company: Fellowship Church

Phone: 972-471-6609

Email: casey.mccann(at)fellowshipchurch(dot)com